Why Temp?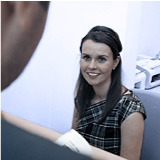 Tulloch Recruitment Limited allows you the opportunity to undertake a number of temporary assignments, subject to your suitability and skills. This is a wonderful way to develop skills in a number of areas, in a flexible short-term environment. This flexibility is highly valued by our clients.
You may be unsure about the path that you wish to take during your working career, or you may be lacking experience in certain skills. Tulloch Recruitment allows you to keep your options open, until you decide on the area that most suits you whilst simultaneously offering opportunities to gain experience in a number of international locations. 
Please Contact Us for more details on potential opportunities available to you, or alternatively Uploading your CV and one of our recruitment consultants will contact you when an appropriate positions becomes available.