Getting Started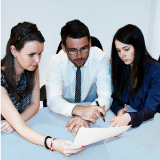 Curriculum Vitae
A Curriculum Vitae, or CV, is a selling tool for a potential candidate. It should be a brief account of your life so far, and in particular your career so far.
The document itself should be kept short and concise, with up to date contact details. It should be error free, well organised and easy to read. Remember, this is the first piece of information that a potential employer receives about you, and it is YOUR chance to make a great first impression.
The main sections of a CV should be educational experience and a summary of your career so far. It is often helpful to attach details of at least two references as this will help us to gain a fuller picture of your character, strengths and weaknesses.
The purpose of a CV is to make a good first impression in order to get you onto an interview shortlist. Once you have made the shortlist then your CV has met its objectives and the rest is now down to you.

Interview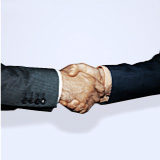 Your C.V. has worked, you have an interview. So what next?
The interview is an opportunity for you to show to your potential employer that YOU are the right person for the job. Prepare carefully for the interview, read up about your potential employer. Decide what strengths you feel that you have, and sell these to the interviewer.
It is important that you remain calm and composed throughout the duration of your interview, and answer any questions thoroughly and confidently.
During an interview, it is also important to ask questions, so prepare a few questions prior to the start of the interview.
This is the first time that your potential employer has met you, and therefore provides you with the perfect opportunity to impress him or her. Dress smartly at all times, don't wear too much aftershave or perfume and do not drink or smoke shortly before the interview. Make sure that you arrive on time for the interview, at the correct venue and know who you need to talk to. If necessary, make a practice run before the interview to allow you to judge travelling time and to confirm you know where the venue is.