Our Values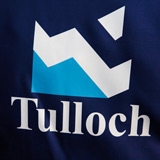 Tulloch Recruitment's underpinning values are pivotal to how we operate and are prevalent in everything that we do. Senior management have developed and adhere to seven key values which include: 
Performance 
We pride ourselves on delivering on our promise and maintaining a reliable safe service to our clients. 
Commitment 
We are absolutely committed to meeting the needs and expectations of both our clients and our candidates that we place across our various recruitment divisions.
Relationships 
Our team is focused on developing and maintaining long lasting relationships with both clients and candidates.
Quality 
Quality is key to everything that we do and we have developed sophisticated management systems to ensure the highest standards are maintained in our daily operations in order to meet the needs of our clients and candidates.
Responsible 
The importance of HSE is imbedded within our company culture and is of paramount importance in everything that we do.
Social
We believe that our business should develop alongside the communities in which it operates and we actively support various community and charitable initiatives.
Ethical 
We operate ethically and adhere to the highest standards in our business.