Candidate Advice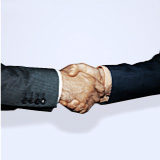 Tulloch Recruitment Limited is one of the leading recruitment specialists servicing the North Sea Oil & Gas industry, specialising in both permanent and contract personnel.
Tulloch Recruitment employs hundreds of people on a weekly basis, many of whom have worked with us in their current role or across various projects for a number of years. Tulloch Recruitment's reputation in the industry and popularity with the individuals who service the industry is down to:
Enviable track record for reliability and efficiency, developed over the last 18 years.
Senior management have over 25 years experience in the recruitment industry and have been with the company since inception. The longstanding tenure of our key employees enables us to build long-term relationships with our clients and candidates.
Professional and experienced recruitment specialist who strive to exceed client and candidate expectations.
Tulloch Recruitment provides a weekly and flexible payroll service.
Tulloch Recruitment has a reputation for reliable and correct payments.
Reputable international client base, which provides follow on opportunities for candidates once initial contracts/projects are completed.
Security and comfort associated with working for a recruitment specialist who has been servicing the industry for over 18 years.
Tulloch Recruitment is a member of REC and FPAL.
Please Contact Us for more details on potential opportunities available to you, or alternatively Uploading your CV and one of our recruitment consultants will contact you when an appropriate positions becomes available.