Cash For Kids - Mission Christmas
Tulloch Recruitment is proud to be supporting Northsound's Cash For Kids - Mission Christmas for another year
Apache North Sea witnessed net production growth in Q3
Apache Corporation's North Sea operations saw production increase in the third quarter.
First Minister hails new innovation hub a "milestone" in North Sea recovery
Nicola Sturgeon has hailed the opening of an innovation hub for the oil and gas industry as a "real milestone" in its recovery.
Wood Group and Amec merger plans approved by CMA
Regulators have accepted proposals by Wood Group and Amec Foster Wheeler to address competition concerns over their planned £2.2bn merger.
UK North Sea Oil Field Startups Surge to 10-Year High
The U.K. North Sea is on track for the biggest year of oil and gas field startups in a decade, continuing the aging province's surprising resilience to the crude-market slump.
Altrad's takeover of Cape gets UK competition watchdog's blessing
French group Altrad said today that its takeover proposals for industrial services giant Cape has satisfied the UK competition watchdog.
Recruiter's FAST 50
Delighted to be included in the Recruiter's FAST 50 ranks, the fastest-growing private recruitment businesses in the UK according to annual sales growth over the last few years.
Company Recognition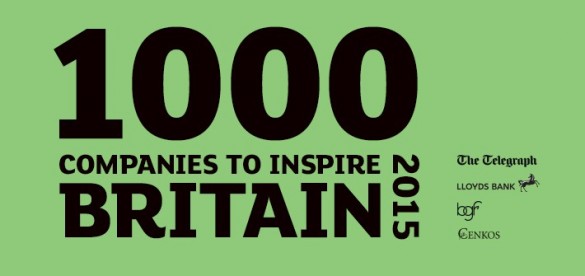 Delighted to share the news of our inclusion in London Stock Exchanges top 1000 companies – showcasing the UK's most inspiring and fast growing small and medium sized companies
Tulloch Recruitment have shown positive growth in revenue over the last four years, have significantly outperformed their sector peers and are pleased to be recognised in the report.
Brent crude oil hits 2015 high as U.S. output slows
(Reuters) - Oil rose more than 3 percent on Thursday, pushing Brent crude to a 2015 high above $63 per barrel on increasing evidence that U.S. production is peaking, moving to balance a market that has been in heavy oversupply for more than a year.
Bank of Scotland: most oil firms 'upbeat on growth'
Most North Sea oil and gas companies are planning for growth this year despite the fall in the price of oil, according to a report.
Oil & Gas UK asks for Permanent Changes to Tax Regime
At yesterday's meeting with Shadow Chancellor Ed Balls and his team, Oil & Gas UK has underlined the urgent need for regulatory and fiscal reform and improvements in cost efficiency to restore the international competitiveness of the UK oil and gas industry.
Register your CV with TULLOCH today
We are currently recruiting for experienced Yard Labourers in the Aberdeen Area.
'No apocalypse just yet,' says KPMG's top Oil and Gas Man in Aberdeen
The four horsemen of the apocalypse are not about to show up in Aberdeen but Europe's energy capital is facing a serious downturn" in its fortunes, an oil and gas expert said last night.
Talks with George Osborne encourage offshore leaders
Leaders from the offshore oil and gas industry said they were ''encouraged'' after meeting Chancellor George Osborne to discuss the sector's future.
Tulloch Recruitment Sponsor Westhill Primary
Tulloch Recruitment are delighted to be sponsoring Westhill Primary School P3's football team this season.
Tulloch Recruitment Staff Donate To Northsound Mission Christmas
Staff show their support for local Appeal
Tulloch Recruitment Sponsors Beatson Cancer Charity Golf Tournament
Tulloch Recruitment Ltd's new Quality Management System achieved ISO 9001:2008 Accreditation!
Tulloch Recruitment Ltd's new Quality Management System has been fully accredited to ISO 9001:2008, demonstrating the continued service quality produced by the company across all function of the business, for more information please click on ISO 9001:2008
ABERDEEN RECRUITMENT GROUP PLEDGES £25,000 TO LOCAL CAUSES
New Website Launched
The new Tulloch Recruitment (Aberdeen) Ltd website is now live.